Our brand new video for new single "GREY SKIES" IS OUT NOW!!!
"The Human Race Extinction" will be released on AFM Records on September 14th.
Directed by
Panda Productions
Dear friends,
In the wake of the release of our music video for "Grey Skies", we are sorry to announce that our singer Julie Colin has left Ethernity for personal reasons.
We have had great times together in the last 13 years! We want to wish Julie all the best for her future musical endeavours.
The new album "The Human Race Extinction" is going to be released as planned in two weeks. All future live shows remain confirmed and Ethernity are gearing up to keep going stronger than ever!
For the time being, our longtime friends Maggy Luyten (Nightmare, Ayreon) and Kelly Sundown Carpenter (Civil War, Adagio) will perform with us for the next live shows.
Stay tuned as we turn the page to start a new chapter in the story of Ethernity!
/ Julien, Nicolas, François, Thomas & Francesco
---
New lyric video
Here is our new single "The Prototype", one of the heaviest tracks on the new album!
Thumbs up to Wayne Joyner and Dave Letelier for the awesome work on the video!

Enjoy and share!!!


---
Album artwork & tracklist unveiled
It's time to finally unveil the artwork of the new album!
"The Human Race Extinction" will be released on September 14th, 2018 and will be our debut on AFM Records. New music is coming your way very soon so stay tuned!!!
// Tracklist:
1. Initialization
2. The Human Race Extinction
3. Mechanical Life
4. Grey Skies
5. Beyond Dread
6. Artificial Souls
7. Redefined
8. Rise Of Droids
9. Mark Of The Enemy
10. The Prototype
11. Not The End
12. Warmth Of Hope
13. Chaos Architect
14. Indestructible
➡ Pre-order here:
https://shop.afm-records.de/detail/index/sArticle/1421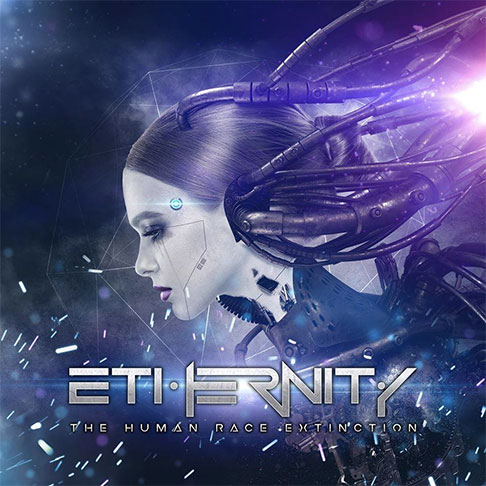 ---
Record deal signed!!!
We're so proud to announce that we've signed a Worldwide deal with AFM Records!
"It's like a dream come true to be part of such a roster with some talented bands like Evergrey, MasterPlan, Gus G, Nightmare, Nocturnal Rites, Thunderstone, Rhapsody Of Fire, Ross The Boss Band, Triosphere, Borealis, Epysode and many more !"
The new ALBUM will be released in late SUMMER.
We wanna thank all the people who supported and worked with us for so many years and somehow helped us to get where we are today: Tom Englund, Kelly Sundown II, Mark Basile - Marco Basile, Simone Mularoni, Maggy Luyten, Yves Campion, Samuel Arkan, Angelique Gis, Timo Hoffmann etc. and our close friends and family!!
Now, let's put this band on the next level!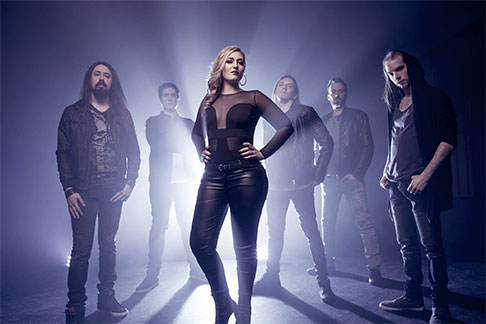 ---
New single 'The Code' released
Here we are! Finally our new single "The Code" is available!
It should appear shortly on iTunes, Amazon, Spotify, Google Play, Deezer and all other platforms.
Remember, this song is exclusively available digitally, so get it now!
Support us and share this video with all your friends!
We wish you already a Merry Christmas and a Happy New Year and get ready for some big news about our new album very soon!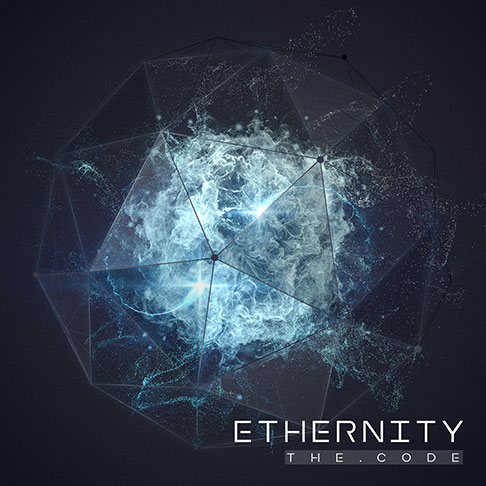 ---
Mix/Master
Hi folks! Some news from Italy!!! Francesco is currently at Domination Studios with maestro Simone Mularoni working on the guitar sound!
"
Hello friends! Proud to tell you that reamping of the guitars for the new Ethernity record are done and sounds brutal!
"
Big news soon! Stay tuned!
#Ethernity #Guitars #Massiveness #Reamp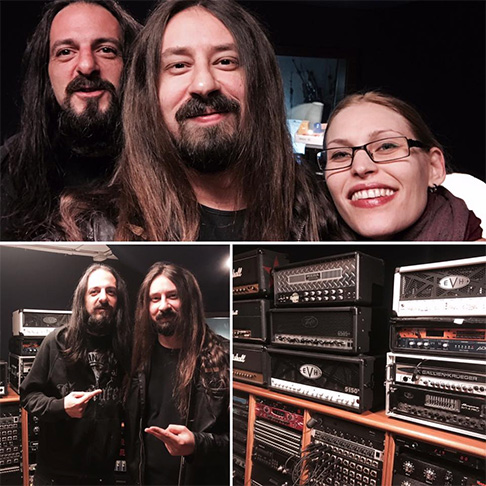 ---